https://www.cbdpure.com/affiliate/ads/728x90/728x90-1.jpg
From pet treats to vaporizers to beauty products, cannabis products are saturating the market in every niche you can dream up. Here are some of the best.
At the end of last year (2018), we were grateful to look back and see all of the global changes for cannabis legalization, as it ushered in an era of serious political change. Canada was the first G7 nation to legalize recreational cannabis, and the United States legalized hemp and continued to chip away at prohibition, state by state. It was even announced that cannabis has opportunity to reach the exosphere as the International Space Station prepares to run experiments on how well hemp tolerates micro-gravity. For the rest of us, these cannabis-based products will help make life on Earth a little bit better.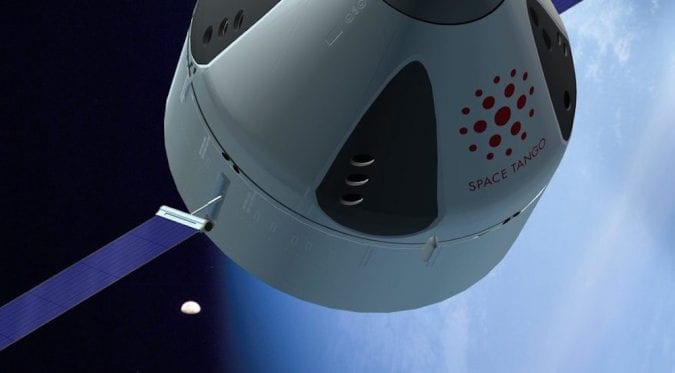 Image credit: Space News
The Green State Cannabis Awards
Green State Cannabis is a cannabis lifestyle digital publication that recently honored the fifty top performers in the cannabis industry for 2018. We compared these selections against our personal faves and came up with a list of thirteen that we would also like to recognize.
Best Edibles: KIVA Confections
The California cannabis scene is rife with competition, especially when it comes to edibles, creativity is at its zenith. In spite of that, KIVA confections have managed to carve out a niche for themselves by offering extremely delicious and nutritious confections.
Kiva bars are scrumptious milk and chocolate bars that are offered in a variety of flavors and potencies. Camino gummies are a fav that contain both THC and CBD. The company was founded in 2010 in San Francisco and now operates from a large factory in Oakland.
Best Skincare Line: Dr. Kerklaan Therapeutics in Canada
Canadian doctor Andrew Kerklaan has developed top tier cannabis-based topicals with full entourage effects. Using scientific skills and knowledge, he has crafted the perfect recipe for skin care, pain relief, sleep and PMS.
Best Intimacy Product: Quiver by Herba Buena
Cannabis is a known aphrodisiac consumed as is. However, Herba Buena has created a specific intimacy lubricant to make those moments magical. QUIVER is a popular, sensual lubricant that blends organic coconut oil with strain-specific cannabis extracts and a hint of beneficial herbs. It is also effective for relieving menstrual cramps.
Best New Vaporizer: Hmbldt Passion
The hmbldt Passion 50 is a disposable vaporizer that has a clinical vibe, though it still appears trendy. This device is so straightforward that a complete newbie can floss it without revealing their cannabis naivete. Each puff from the pen sized vaporizer delivers a precise amount of cannabis to your lungs and lets the CBD/THC work its magic.
Best Vaporizer: Pax Labs
Pax Labs continues to be an award winning vaporizer company, keeping top spot in this space. They are known for their elite vaporizers, which are always a step ahead in the market. The company is run by a Stanford-trained founder channeling the spirit of Apple.
Pax Labs' original Pax, as well as the Pax 2 and now the Pax 3 and Pax Era, are the true representation of industry luxury vapes.
Best Infused Beverage: Somatik Coffee
Blending cold-brewed coffee from single origin beans with hybrid cannabis oil is the epitome of sophistication. Somatik has partnered with San Francisco's Ritual Coffee Roasters, who provide cold-brewed coffee which is then mixed with cannabis oil. The effects of cannabis and caffeine combining in a cup over cold ice will give you the much sought after cannabis euphoria instantly.
Best Vape Cartridge: AbsoluteXtracts
AbsoluteXtracts uses individual strains for each of the 18 unique cannabis cartridges that they offer. They include the Blackberry Kush, Blue Dream, Durban Lime, Cherry Pie and Gorilla Glue among others.
Best Cannabis Garments: Alexander Wang
The San Francisco-born fashion designer Alexander Wang is top in the cannabis fashion market and is well known for his cannabis leaf motifs that uniquely stand out.
Best Tincture: Fiddler's Greens Raw and Rogue Tinctures
Fiddlers Greens offer tinctures that have not been decarboxylated or exposed to heat using a century's old no heat infusion system. The cannabionoids are preserved in their raw or acidic form and the terpene profile is preserved. The Rogue Tinctures are prepared in a similar way, but exposed to sufficient heat to convert the raw cannabinoids (THCA and CBDA) to activated cannabinoids (THC and CBD).
Best Cannabis Pre-Rolls: Henry's Original
Henry's Original pre rolls are individually packaged and meet the highest industry standards, being Green Certified. They are handcrafted in small batches to ensure quality and consistency.
Best Capsules/Sublinguals: Care By Design
Care by Design offers CBD soft gels that have been ranked top in the market. Capsules are adored for their simplicity, composition and absorption rate. These capsules contain both THC and CBD dissolved in organic coconut oil, which aids in absorption.
Pet Products, Treatibles
Treatibles makes all-natural full spectrum hemp oil infused products for pets. The product is grain-free and available in flavors from sweet potato to blueberry. With a focus on pets, this company stands out by providing a wide range of top quality products geared towards enhancing the health and wellness of our furry friends. All Treatibles products are low in THC, non-psychoactive, and non-toxic.
Best New Technology: Eaze
Eaze is the Uber of the cannabis world. Based out of California, Eaze boasts delivery within 15 minutes, so you don't have to wait for your medicine.
Which of these cannabis products will you try in 2019? Would you add anything to the list?